Text messages exchanged between users are saved as a list. This Facebook spy app monitors both incoming and outgoing messages.
FbSpy also saves audio and video files from Facebook posts. Hence, you can freely track Facebook chats in any format.
From the Dashboard FbSpy users can view and download photos, images or audio recordings exchanged by the target users during the chat. The files can be viewed and downloaded from any device connected to the Internet.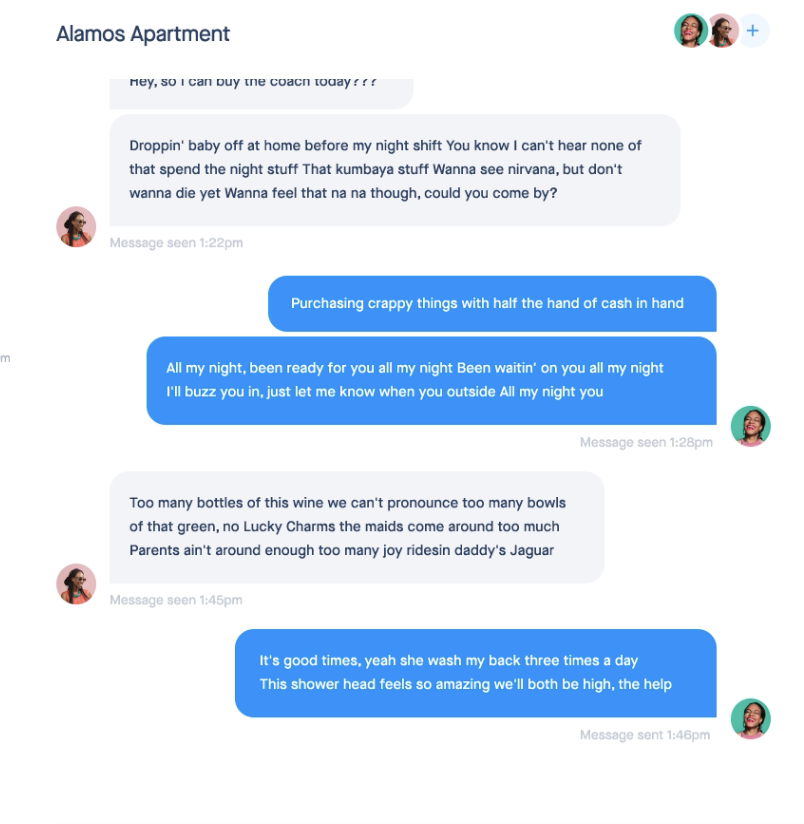 Why is this Feature Useful?
It's hard to find someone who isn't on Facebook these days, and chances are your employees or kids are no exception. Using this Facebook spy feature, you can read all the messages sent with the Facebook messenger. In this way, you can learn a lot of interesting things just by looking at the conversations and chat history.
FbSpy is the best Facebook profile tracking app for iPhone or Android as it allows you to monitor your kids' social circle. The question is: Why should parents monitor their kids' Facebook activity? First and foremost, any social media is a way to meet even minors. Facebook's policy enlightens users on this matter as they have always forbidden dating and flirting with minors. However, attackers often hide behind fake profiles and can easily approach children. They are patient enough to make children confide in them and agree on a time and day to meet. You can track this and resist unwanted communication even without your child being aware of that.
Accessing the Dashboard, FbSpy users can track the full SMS history and correspondence in the Facebook and Messenger applications. In addition to the content of text message, application users can also find out the names of the partners in conversation and time of sending. After that, they can easily track the Facebook profile of unwanted interlocutor and resist communication.
Try Facebook Tracking App Now
As a parent, you cannot rely on Facebook's policies to keep your loved ones safe. But you can discreetly monitor your child's account and trust your intuition. We've created the perfect tool for your peace of mind.
In general, Facebook policy states that it is illegal to ask a child to send personal photos or content. However, some people keep doing this, coming up with different schemes to trick children into sharing confidential data or personal materials.
FbSpy encourages customers to track the Facebook and Messenger accounts of their kids and loved ones to keep them safe online. Every parent should run FbSpy at least once to learn that this tool is a real find for the whole family. Consent-free and completely hidden work on the target device eliminate many ethical issues because you won't need to explain to your loved ones why you don't trust them, tracking their Facebook profile.